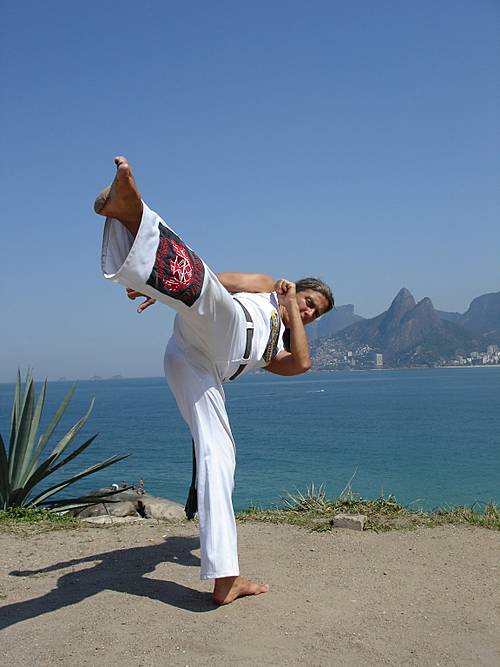 Professora Nativa practices Capoeira since 1991 with different teachers and masters in Europe and Brazil. Her main residence has always been Berlin, where she trained with Graduado Piter, who now teaches in Augsburg.
She received the blue cord in Berlin in 1991 and the green cord in Rio de Janeiro in 2003. Since then she is a student of Mestre Camisa. Nativa travels to Brazil for several weeks every year to train with Mestre Camisa, the Mestrandos and other Capoeiristas of  ABADÁ Capoeira. She teaches Capoeira for children since 1997 and for adults since 1999.
In 2004, Nativa was first in the European Championships of graduated women of ABADÁ Capoeira. She was second in 2005 and furthermore received the green-purple cord in Rio de Janeiro. She was second again in 2006. Since the Batizado in Salvador in 2007, Nativa has the purple cord.
During the World Championships in August 2015 in Rio de Janeiro, Nativa received the purple-brown chord and is among the highest graduated European women of ABADÁ Capoeira worldwide.
Apart from her passion for Capoeira, Nativa is artist with heart and soul. She paints different motives with different techniques, amongst others of course with Capoeira as a theme.